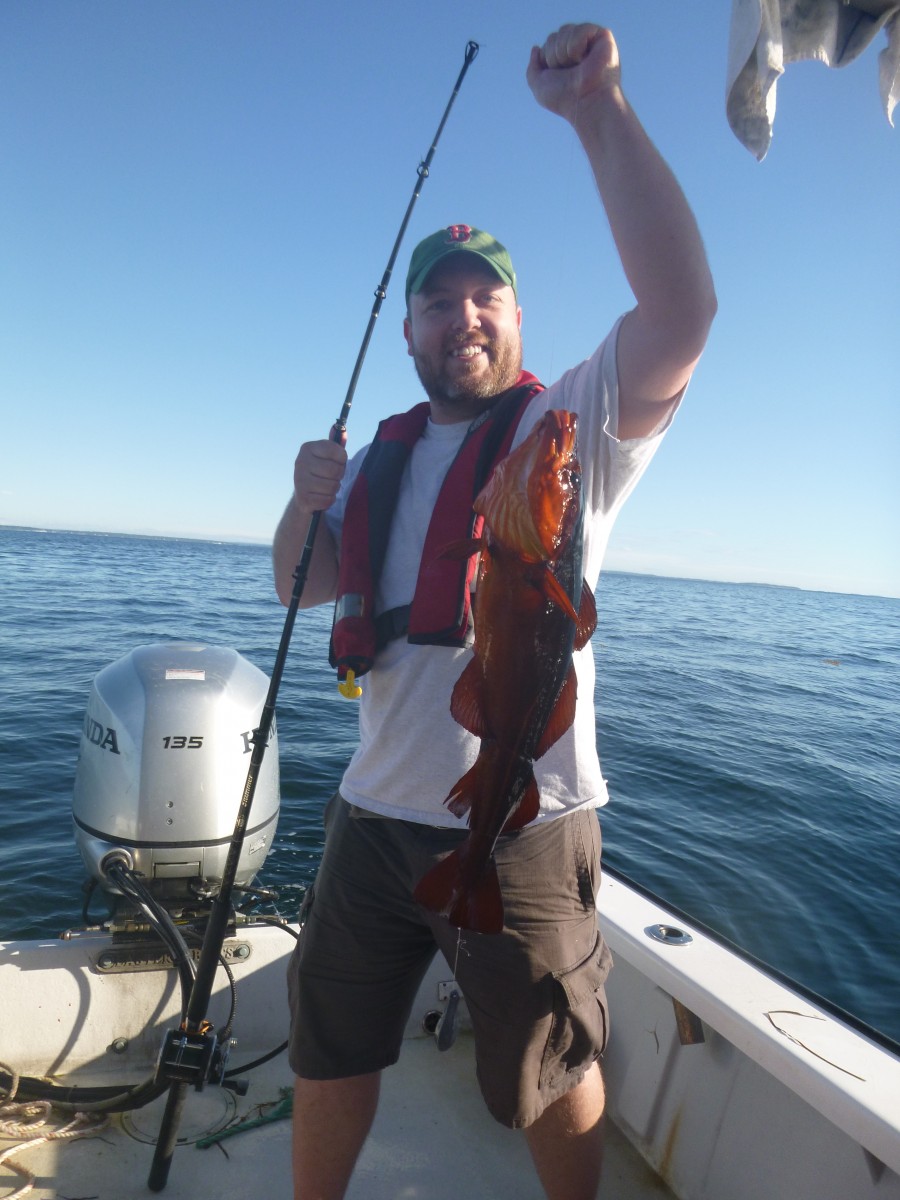 Alumni Spotlight: Aaron Whitman, '11
UMM's Alumni Spotlight shines this week on Aaron Whitman of Kittery, who graduated from UMM in 2011 with a double major in Marine Biology and Biology. Aaron is now a research technician at the Gulf of Maine Research Institute.
Tell us a little bit about what you are doing now:
Right now I am a research technician in the gear lab at the Gulf of Maine Research Institute (GMRI). My main focus is working with commercial fishermen to use and implement electronic devices such as the electronic vessel trip report (eVTR) and electronic monitoring instead of paper trip reports and human observers. I also help with the Casco Bay Aquatic Systems Survey (CBASS) conducting jigging surveys, beach seining, acoustic surveys and water quality samples.
What is the most valuable thing you learned while at UMM?
The most valuable part of UMM was the experience and confidence I gained through small class sizes and the extra effort of the UMM staff.
Do you have any advice for current students at UMM?
My advice would be to take advantage of your resources and all of the opportunities that a small school will give you. Get to know your professors; they are awesome and can make great references down the road. Join a fraternity or sorority; they can be very beneficial and help prepare you for real life while forming lifelong friendships.
How did your time at UMM prepare you for what you are doing now?
The hands on nature of the classes were very conducive to my style of learning. The techniques that I acquired and practiced gave me a better advantage in the job market over other graduates that had not practiced the same techniques in the field.
How has UMM made a positive impact on your life?
UMM is where I met my wife and group of lifelong friends, along with the knowledge and skills to succeed in my career. The decision to attend UMM changed my life for the better.