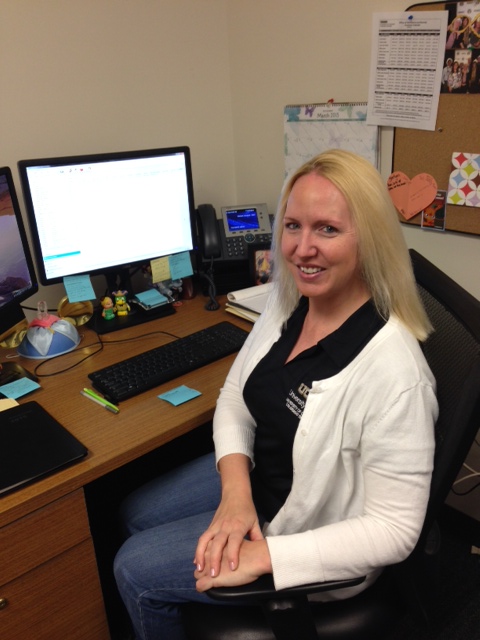 Alumni Spotlight: Sterlynn Clendenin, '06
Today's UMM Alumni Spotlight shines on Sterlynn Clendenin of Colorado Springs, Colorado. A native of Palm Coast, Florida, Sterlynn graduated from UMM in 2006 with a degree in Recreational Management. She is currently the University Events Specialist for the University of Colorado, Colorado Springs.
Tell us a little bit about what you are doing now:
After getting my masters in Sports Management at East Tennessee State University, I worked for runDisney and Track Shack Events managing race operations and logistics in the running industry. Last fall, I moved out west and am currently the events specialist for the University of Colorado Colorado Springs. I plan various events for the Chancellor's Office and the Advancement, Development and Financial Aid Offices. I really enjoy being back in the university setting. I love the variety of the event planning world, every day is different. One day I'm planning a luncheon for 500 and the next I'm planning an alumni outing to a Colorado Rockies game.
What is the most valuable thing you learned while at UMM?
Time management and balance. I learned how to work hard and play hard at UMM. Students need to learn that there is time for school, work and play, you just need to reach out to UMM's resources and they can help you achieve success. Some key resources are your fellow students and professors; don't be afraid to ask for help. There are going to be times when you understand a concept and are able to help someone out and vice versa.
Do you have any advice for current students at UMM?
Step outside of your comfort zone and take advantage of every opportunity you have while at UMM. Networking is key but you are only going to be successful at networking if you create those relationships with other people. Take advantage of every opportunity that comes your way. Don't just sit in your room!! Get out and meet people, you never know how those people you meet in the classroom, on the basketball court, at a conference, etc. will be able to help you out later in life!!
How did your time at UMM prepare you for what you are doing now?
I gained a lot of confidence in my leadership abilities while at UMM both inside and outside the classroom. I was given opportunities that I wouldn't have had at a larger university and tried to learn everything I could from them including playing for the soccer team, holding key positions in Kappa Alpha Kappa, MRPASS and Student Senate and class assignments.
How has UMM made a positive impact on your life?
The memories and relationships that I have from UMM have made me the person I am today. I was encouraged to learn and grow while taking new changes in a supportive environment. I have had continuous support since the day I stepped foot on campus from students, faculty and staff.