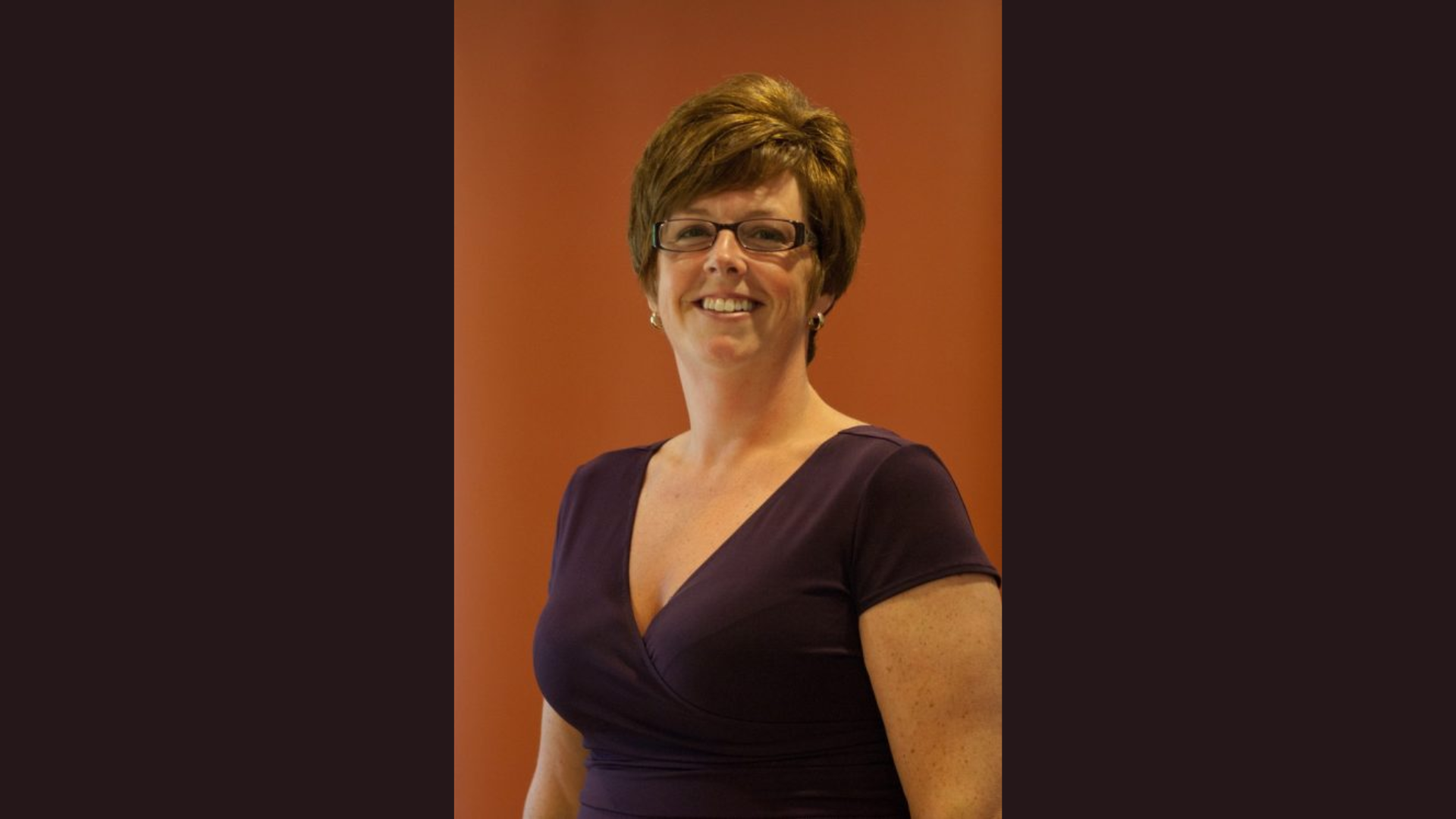 Alumni Spotlight: Melissa Moffett, '95
This week's Alumni Spotlight shines on Melissa Moffett of Machias, a 1995 UMM graduate with a degree in Business Administration. Melissa is the vice president of customer service at Machias Savings Bank in Machias.
Tell us a little bit about what you are doing now:
I manage the call center for Machias Savings.  We handle over 15,000 customer touch points each month and currently have a staff of 12.  The touch points range from phone calls, emails, chats, and social media communications.  I also love volunteering time in the community.  The next event we all look forward to is the Voice of Down East Maine contest.  This is held in UMM's Performing Arts Center and usually kicks off a fun filled weekend of Christmas festivities.  Hope to see you all there!
What is the most valuable thing you learned while at UMM?
Capitalize on your strengths and push to do your best.  I had a professor who taught me this.  He has since passed, but Doc Little was very influential in my college career.  Before teaching at UMM, he was working the financial sector for 20 years.  He saw that I was very social person and he introduced me to banking and the retail markets.  His business classes always had a real world aspect and had us looking in our communities for points of interest.  He often used Machias Savings as an example of growth in banking and his wife's shop, the Sow's Ear, for the customer service touch.  He also never let me get away with a half attempt on an assignment.  Thru his guidance I saw my gift of relationship building was going to be key to my future success.  These lessons certainly helped me be where I am today.
Do you have any advice for current students at UMM?
Be involved.  The lessons that are learned from working as a team will be  important in your career.  Most careers offered at UMM will require collaboration in the workplace.  By being on a committee working for a common goal will help you in more ways than you think.
How did your time at UMM prepare you for what you are doing now?
The small classes and intimate college campus was very important to me.  I had no desire to attend a large campus and get lost in the crowd.  Having a personal relationship with my professors was key to my success.  My advisor Richard Larson was there for me when I changed majors and helped cement the decision to change.  I am unsure this would have been the case at a larger campus.
How has UMM made a positive impact on your life?
UMM not only supported my degree completion, it continues to have a positive impact.  I am currently on the advisory board for the fitness center and help conduct mock interviews for graduating seniors.  I find it rewarding to know, I can still be involved and have a positive impact with our campus and it's students.