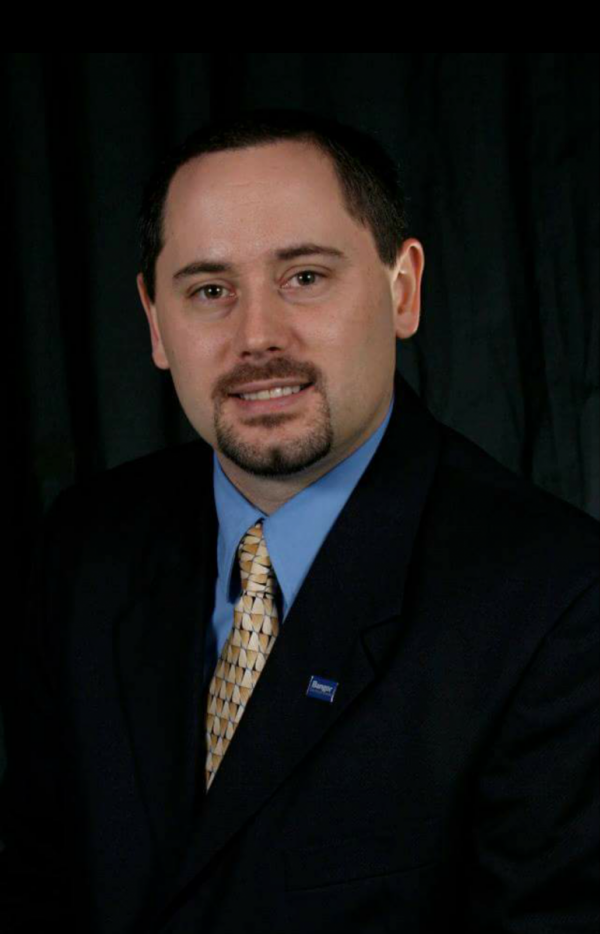 Alumni Spotlight: Chris Lobley, '00
This week's UMM Alumni Spotlight shines on Chris Lobley of Unity, formerly of Westbrook, who graduated UMM in 2000 with a degree in Recreation Management. Chris is now the Assistant Vice President, Branch Manager at Bangor Savings Bank in Unity.
Tell us a little bit about what you are doing now:
I work for Bangor Savings Bank and currently manage the two branches in Belfast with a staff of 14 people.  Belfast is the second largest market in the state for Bangor Savings Bank where we have about 50% of the local market share.  We do our best to show the community that banking can be a great experience when you have the right partners advocating for you.  We work extremely hard to deliver our promise that "You Matter More" and recently have earned the JD Power award for providing the best customer satisfaction with retail banking in the entire New England region for the second time in 3 years (2013,2015).  I've been with BSB for about 4 years and absolutely love working for such a great community minded bank.  Outside of that I'm on the board of directors for Our Town Belfast (A Main Street Program) and currently serve as a member of the board for the Passy Rail Trail capital campaign with Maine Farmland Trust.  After graduation in 2000 I married my college sweetheart, Summer (O'Roak) Lobley.  We have a house in Unity, ME where we live with our two kids Dylan (13) and Andrew (10).  We are also really excited to have a baby girl on the way – Ireland Grace Lobley.
What is the most valuable thing you learned while at UMM?
I learned many valuable lessons in my time at UMM. But the most important thing that I learned is how to successfully manage a group of people.  The Recreation Management program teaches you great foundational skills on how to lead people safely and successfully to their goal by motivating them to do what you need them to do.  These skills are useful to everyone from a Maine Guide taking clients into the woods, to a municipal recreation director organizing volunteers or even a bank manager leading a group of bankers to achieve exceptional results.
Do you have any advice for current students at UMM?
My advice is to take calculated risks in life and don't be afraid to own up to your mistakes.  Learning how to gracefully fail at things and accept feedback is the foundation for great experience and personal growth so take some risks, step outside your comfort zone and don't be afraid to make some mistakes.  When you get into the "real world" no one is going sugarcoat their feedback for you.  No one is going to say "great job" unless you actually do a better job than they expected.  The sooner you learn to not make excuses and accept and implement feedback (even if you don't like or disagree with it), the more successful you will be.
How did your time at UMM prepare you for what you are doing now?
I learned that the only way to be a successful leader is to understand your role in motivating people to do what you need them to do.  Leadership is like a stage production and you are the main character in the show.  Your audience has to be completely convinced that you know what you're talking about or they will not believe in you and therefore not trust you.  People cannot be told what to do – in order to achieve the best results they have to have a stake in the mission and WANT to help achieve the goal.  You have to craft your messages carefully thinking three moves ahead like a game of chess.  At the end of the day you are the one responsible for the outcome…good or bad!
How has UMM made a positive impact on your life?
Attending UMM was a stepping stone in my life helping me to transition from a young man to an adult.  I did a lot of things right and a lot of things wrong but looking back I learned something from every decision I made and gained valuable experience every time… that's the most important thing.  I met my amazing wife and some of my closest friends at UMM and I would not trade the experience for anything.