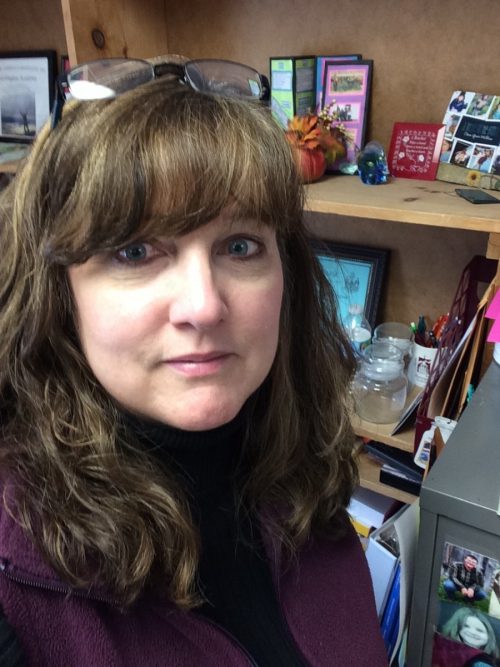 Alumni Spotlight: Lori McBrine, '95
Today's University of Maine at Machias Alumni Spotlight shines on Lori Lee Look McBrine of East Machias, Class of 1995.  Lori earned her Bachelor of Science/Business Education degree and is currently the teacher and owner of Open Road Driving Academy.
Tell us a little bit about what you are doing now:
I teach the Jobs for Maine's Graduates program, Accounting, and JMG New Student Seminar at Washington Academy. I also own and operate Open Road Driving Academy, which is a driver education school.
What is the most valuable thing you learned while at UMM?
I learned that I could become successful if I worked hard and believed in myself.
Do you have any advice for current students at UMM?
Stay focused. Set goals, and don't forget to have fun!
How did your time at UMM prepare you for what you are doing now?
That is where I received my degree. I had a great support group while I attended my method classes and participated in my student teaching.
How has UMM made a positive impact on your life?
I had a huge support group while there. The Eckart's helped me out tremendously. I met my husband there as well and we have been married for 20 years!