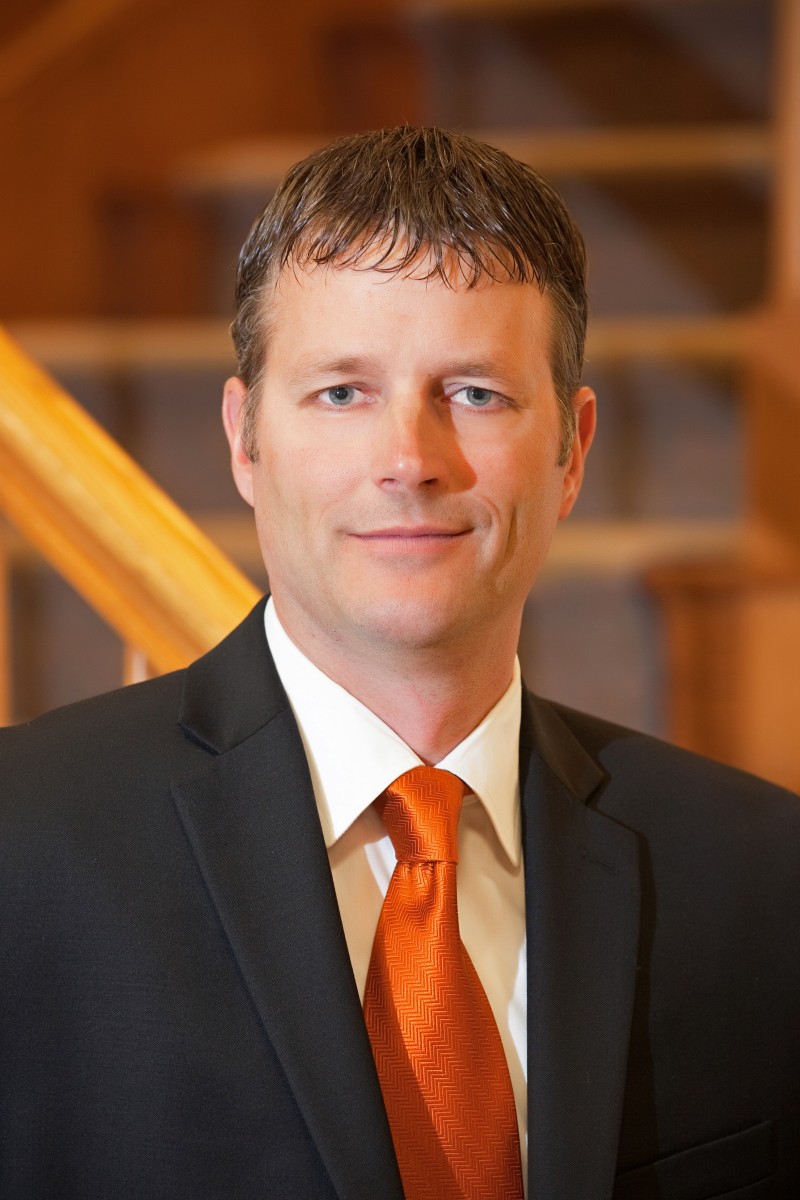 Alumni Spotlight: Larry Barker, '95
The UMM Alumni Spotlight this week shines on Larry Barker of Machias, Class of 1995. Larry's degree is in Business Administration and his now the President and CEO of Machias Savings Bank.
Tell us a little bit about what you are doing now:
Running a great bank with a unique and thriving culture!  MSB is a $1.1 billion bank with 240 employees and 18 locations across the state of ME.  We are proud to be one of the best places to work in ME and we get excited about the positive difference we are making for our employees and in our communities every day!
What is the most valuable thing you learned while at UMM?
Don't settle.
Dr. Little gave me a C on a Finance paper.  Most of the class did poorly on this particular assignment so he provided the opportunity for all to try again.  I had a strong A in the class and was working 70+ hours a week so I decided to pass on that opportunity.  This paper wouldn't change my grade after all.  Three weeks later when I looked at my final grade I was surprised to see a B.  Distraught, I went to Doc Little and reminded him that I finished the semester with a strong A in his class.  He reminded me that I didn't take the opportunity to do the paper over and earn a better grade on that particular assignment.  I countered that I still finished the semester with a strong A and he couldn't give me a B because I didn't redo that paper.  He suggested that "he could, and he did give me a B."  I realized that I wasn't going to win this fight.  Although it stung at the time, I haven't forgotten the underlying lesson – don't settle for less than your very best.
Do you have any advice for current students at UMM?
Work Hard.
How did your time at UMM prepare you for what you are doing now?
The unique, small classroom experience gave me the opportunity to build confidence and strong relationships with my professors.  They knew each student by name and took an interest in every one.  I still remember Gordon Mosley telling me that I could set the world on fire if I got excited about something.  You don't have to be there long before you begin feeling like a member of the UMM family.
How has UMM made a positive impact on your life?
My experience at UMM was instrumental in preparing me for a career in business.  I had many great professors that were serious about making a difference and it showed.