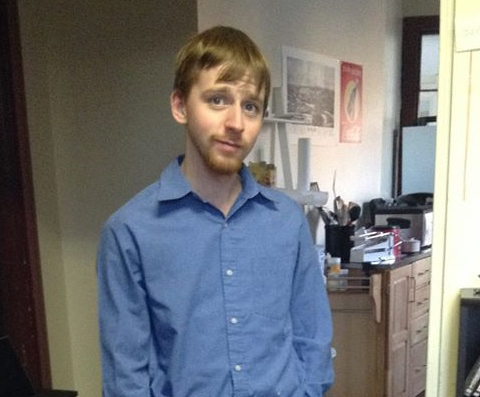 Alumni Spotlight: Josh Spencer, '12
The Alumni Spotlight shines this week on Josh Spencer, a 2012 UMM graduate. Josh is from East Machias and lives in Machias. He is currently the manager of it LLC, a local store that focuses on sales, eBay sales, electronics and more.
Tell us a little bit about what you are doing now:
I am currently managing a small business in Machias that offers a wide array of goods and services including, but not limited to video games, movies, electronics, computer repairs, buying gold & silver, UPS shipping and selling on eBay. As manager I oversee all facets of the business – which can be daunting given the large number of different services we offer.
I also am approaching the end of my term as President of the board for the Machias Bay Area Chamber of Commerce. As such I direct board meetings and also oversee the general direction of the organization. Since getting involved with the Chamber I have had the pleasure of helping organize such wonderful events as free outdoor movies for children and families during the Summer and a hugely successful "Letters to Santa" program at Christmas time. We are also currently in the midst of renovating the old Station 1898 train station in an effort to once again make it a centerpiece of our community.
What is the most valuable thing you learned while at UMM?
In one word: networking. The psychology and community studies program places great emphasis on working with community partners which translates phenomenally to the real world, particularly as it pertains to my position with the Chamber of Commerce. Community involvement is very important to me and being able to establish professional contacts can be very crucial. So much of life comes down to who you know. As someone who remained in Machias, the connections I made while at UMM have continued to remain helpful – especially connections that I made with my professors whom I still keep in touch with to this day.
Do you have any advice for current students at UMM?
Take every opportunity that is made available to you. Join any organizations that may interest you, or at the very least look into them. Be a social (yet responsible) being and get yourself connected into the social fabric of the university. Get your feet wet with minimal risks, warming yourself for real world tests and responsibilities down the line.
How did your time at UMM prepare you for what you are doing now?
I am an odd case in that I studied psychology and community studies, with a minor in counseling, but ultimately I have found myself in the business world. The overlap in skills is tremendous. Counseling techniques like active listening translate particularly well into connecting with both customers and clients I deal with at work, but also professional contacts in my community work. And what is marketing but psychology with a business twist? And as I mentioned in the previous response, my UMM experiences working with community partners did  fantastic job of readying me to do that on a  professional level.
How has UMM made a positive impact on your life?
UMM is where I found myself – what makes me tick and what interests me. I still have regular contact with some professors, showing just how not only dedicated UMM professors are to their students, but I also see the way their work for the Machias community at large. I hope as an active member of the community that I can keep a constant connection to UMM and use whatever roles I may encounter in the future to work the future of both UMM and the Machias community at large.