Whether you live across the bridge or across the world, you can stay in touch with UMaine Machias with just a few mouse clicks. Our events calendar shows all University activities, many of which are open to the public and/or free of charge. Let us know where you are by updating your information here, and most importantly, please let us know what UMaine Machias can do for you!
Alumni Association
If you are interested in alumni events or wish to join the Alumni Association, please contact president Leigh Alley at:
(207) 255-1228 or leigh.alley@maine.edu
We would love to hear from you!  Please complete the Alumni Spotlight Form today so we may share your accomplishments!
To view our past Alumni Spotlights, click here.
Meet our University of Maine at Machias Alumni Association President!
Ed.D., Transformative Leadership. University of New England, 2016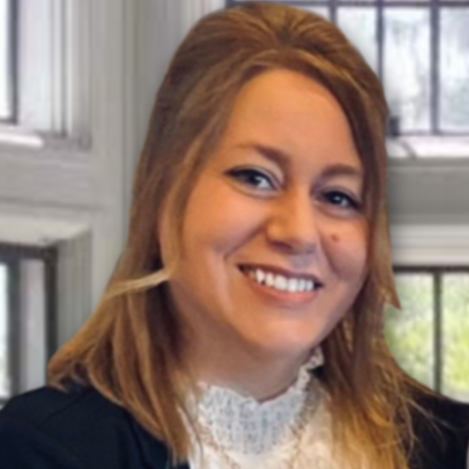 C.A.G.S., Literacy. University of New England, 2012
C.A.G.S., Advanced Educational Leadership. University of New England, 2010
M.S.Ed., Instruction. Saint Joseph's College of Maine, 2007
B.A., English, summa cum laude. University of Maine at Machias, 2002
Dr. Leigh Alley graduated from UMaine Machias, summa cum laude in 2002. Studying English and writing on a full academic scholarship, Leigh also tutored in the writing center for four years. She received the honor of UMaine Machias' Distinguished Young Alumnus in 2020.
Leigh is currently an Assistant Professor of Education at the University of Maine at Augusta as well as the Executive Director of Maine ASCD. 
A lifelong Moosabec girl, Leigh grew up on Beals Island and now resides in Jonesport with her husband and their two teenage children. She has always stayed active in the Washington County community and served as the former literacy and instructional strategist and Executive Director of the Washington County Consortium for School Improvement. During that time she worked on campus at UMaine Machias from a suite at the top of Kimball Hall for five years.  
Prior to losing Kimball Hall, many students enjoyed time there meeting with their professors upstairs or visiting "The Galley" on the first floor.  The Galley was the place to eat and make memories with your friends and fellow classmates. Leigh misses their quesadillas most, and who could blame her?!
Leigh loved her time at UMaine Machias and welcomes any reason to visit campus. She is excited that her daughter plans to enroll in the UMaine Machias Education program in the fall of 2025. 
Currently, Leigh volunteers on the Sunrise Senior College curriculum committee as well as in her new role as Alumni Association President.