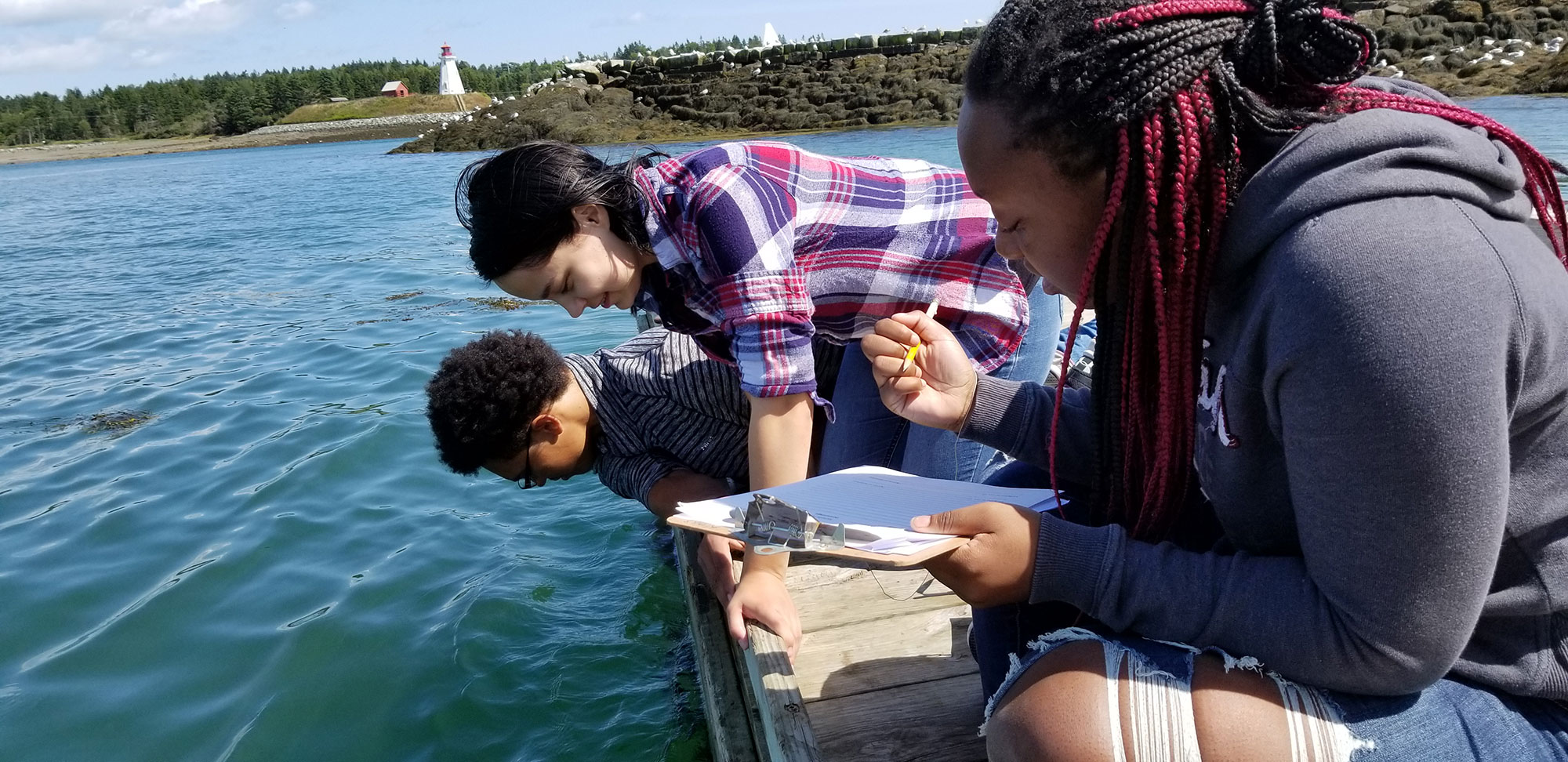 Science Bridge Program
The Science Bridge Program is an immersive 10-day experience that helps first-year science majors build confidence and skills before they start their first semester at the University of Maine at Machias.
The UMaine Machias Science Bridge Program is a class for first-year students enrolled in a science major (or considering a science major). It includes a 10-day session in August just before orientation in which students do fun field work with UMaine Machias science faculty, brush up on math and study skills, meet current students and graduates, and get to know other incoming freshmen. 
The Bridge Program provides crucial support to help students excel in math by reviewing difficult math concepts, working on math study strategies and building confidence. During the fall semester, Bridge Program students meet once a week to touch base with their instructor, get help with homework, and hang out with classmates.
Why enroll in the UMaine Machias Science Bridge Program?
Students who have completed the Bridge Program report that they are more confident and motivated to tackle their science and math classes. Many students who take the Bridge Program are able to place into a more advanced math course, allowing them to get through their required math classes more quickly and save on tuition!
Statistically, students who complete the Bridge Program are also more successful and resilient as they pursue their studies beyond their first semester.
Who should enroll in the UMaine Machias Science Bridge Program?
The Bridge Program is a great way for any incoming freshman to get started! However, we highly recommend the Bridge Program if you:
struggle with math
scored lower than 530 on your math SAT
want to brush up on your study skills
want to boost your confidence before you tackle college courses
What is the schedule of the 10-day August session?
Most days include a field activity, such as counting crabs and snails on the seashore, collecting invertebrates in a salmon stream, or identifying and measuring trees in a forest community. We spend part of each day on math instruction and practice, as well as applying math skills to working with our field data. We also go on a whale watch!
During the 10-day August session, the Bridge Program usually meets from9 a.m. until 4 or 5 p.m., though that may change depending on the tides and a couple of evening activities. We also break early one day so students can enjoy the Machias Blueberry Festival!
Most nights, students have a little homework to do for the following day. At the end of the 10-day program, students work in groups with faculty mentors to develop a presentation on their findings from their field work.
I will be living in the residence halls. Can I move into my room for the Bridge Program in August?
Yes! If you will be living in the residence hall for the fall semester, you can move into your dorm on the day before the Bridge Program starts. If you can't move in at that time for some reason, you can make alternate arrangements with the Student Life staff. Meals will be served in the dining hall or provided by Bridge Program staff.
I won't be living in the residence halls during my first semester. Am I required to stay in the residence halls for the Bridge Program in August?
No, you may commute to campus during the Bridge Program.
Will I get college credit for the UMaine Machias Science Bridge Program?
Yes! The Bridge Program is FYS 101 First Year Seminar, a one-credit course required of all first-year students. So, it counts toward university requirements.
What does the program cost?
As with other college courses, students pay tuition for the course and meals in the dining hall (for residential students). These costs are covered by any applicable financial aid. Room and other costs of the program are covered by UMaine Machias.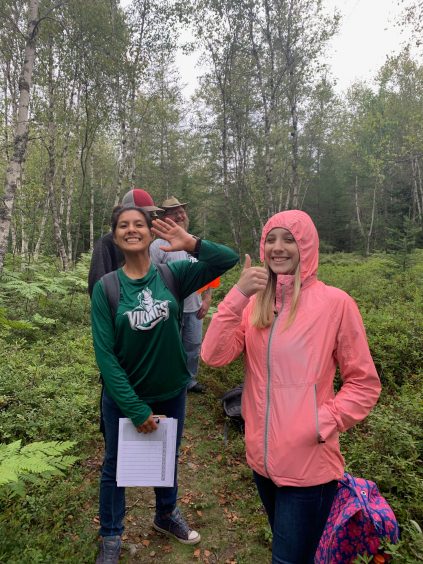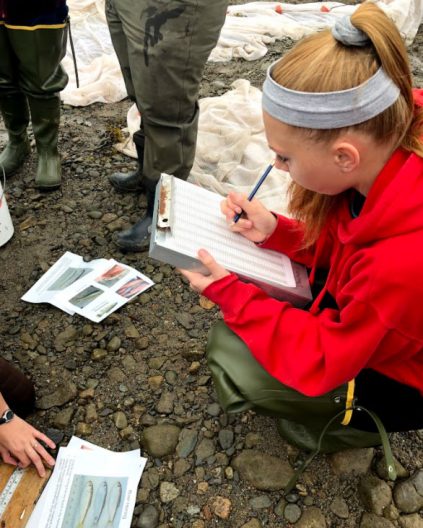 Want to learn more about the Science Bridge Program? UMM science faculty are happy to answer your questions!
More Academic Resources and Services