Associate of Science in Conservation Law and Outdoor Management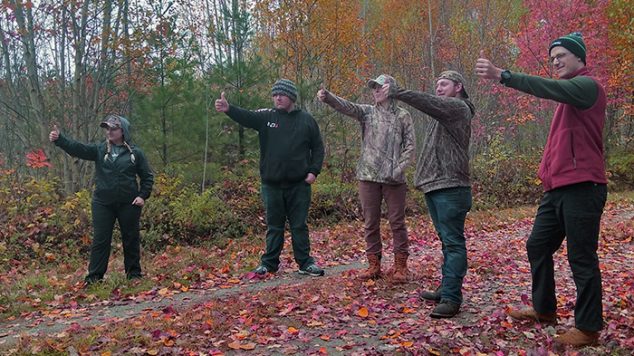 Conservation Law and Outdoor Management Associate Degree
Karen Beeftink
Associate Professor of Recreation and Tourism Management
(207) 255-1249
karen.beeftink@maine.edu
Why UMM?
Students work closely with professionals in the community, including game wardens, park rangers, and forest rangers.
Students have opportunities to participate in "mock crime scene" scenarios, gaining hands-on skills in forensic investigation.
With 243-acre wooded campus and close proximity to hiking trails and wilderness areas, UMM is an ideal location for outdoor enthusiasts. 
Conservation Law and Outdoor Management emphasizes a study of conservation law as it relates to law enforcement and recreational services. The program prepares students for leadership positions in the field of conservation law and management.
In addition, the curriculum facilitates transition to UMM's Recreation and Tourism Management baccalaureate program for those students who decide to further their studies or seek higher credentials. Learn about the four-year program here.