Associate of Science in Business and Entrepreneurial Studies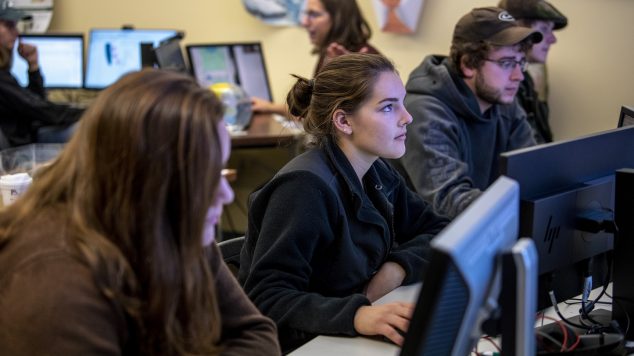 Business and Entrepreneurial Studies Associate Degree
Karen Beeftink
Chair of the Professional Studies Division
207.255.1249
karen.beeftink@maine.edu
Why UMM?
Program directors work closely with community businesses such as Machias Savings Bank, offering internship and job training opportunities to students.
Hybrid courses allow flexibility with students who want to take classes and start their own businesses.
UMM alumni who have founded successful businesses serve as program mentors and help connect students to job opportunities.
The curriculum for Business and Entrepreneurial Studies enables the student to prepare for entry-level positions in a variety of professional areas including accounting, business computer programming and entry-level management positions.
The program of study emphasizes liberal arts as well as professional studies. In addition, the curriculum facilitates transition to UMM's baccalaureate programs for those students who decide to further their studies or seek higher credentials.
This program can be completed online. Visit UMM Online for more information.