Did you see Dr. Beal's conversation on the Downeast Institute and "The Future of Shellfish in the Gulf of Maine"?  Here's your opportunity to view this wonderful presentation.  Share this with your friends.
   

Did you miss the presentation on the "Sinking of the SS Connaught" – 

The Greatest Maritime Rescue in History? 

Join maritime historian, Tayl

or Zajonc,

as

he tells this exciting story of the SS Connaught and its recent discovery.
   Want to learn about the different Wellness Traditions found in various parts of the World?  Listen to award-winning writer, journalist Debra Bokur as she takes us through a tour of World Wellness Traditions.
Check Us Out
UM&M Covid-19 Policy 
The University of Maine System and SSC require that all students have had a Covid-19 vaccination or have an approved UM@M exemption in order to attend in-person classes at UM@M.    
A brief look at "Hamlet: Under the Hood."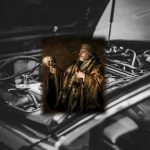 Why not watch this snippet as we explore Shakespeare with playwright John Strand as he takes us in a different direction looking at what is arguably his most famous play. Watch this and see what makes SSC so great.    Here is your chance to see Shakespeare as you have never seen him before.  This class is in progress and goes until March 25th.
Online Registration is Open for our Winter-Spring 2023 Offerings!
Our Winter-Spring 2023 semester has started and we have a great lineup of offerings available!  Click on any of the presentations below to read about it and the presenter.  See you there!
Registering online is safe & easy! 
Now is the time to renew your Membership or, if you're not a member, to join SSC – we're able to keep the cost at $25.00!  Membership for the Sunrise Senior College year begins with our Summer session on June 1st and runs from June 1, 2022, to May 31, 2023. You can select your Membership when you're registering for any of our presentations – just select the 2022-2023 Membership before you checkout. If you want to renew your Membership but you're not ready to enroll in any classes yet, click the link above. Please note that to take a class for free the $25 membership fee for the 2022-2023 year must be paid unless otherwise stated.  You can do this on-line where you registered for the class.
Click this button for a printable version of our Winter-Spring 2023 Offerings: 
Winter-Spring 2023 Offerings
 Membership runs from June 1, 2022, to May 31, 2023 

Washington County Politics of 1870

  

                     Class Completed.

The Secrets of Edgar A. Poe

 

                     Class Completed.

Fundamentals of Fun Fundraising

  

                     Class Completed.

Embracing Winter in Downeast Maine: Mind, Body & Soul

 

 

                     Class Completed.

Introduction to Digital Mapping

                      Class Completed.

Snowbirds: Following our Winged Friends in Winter

  

                     Class Completed.

Valentine's Day / Lupercalia: What's Love Got To Do With It?

  

                     Class Completed.

Bird Sounds and How to Remember Them

 

                 Class Completed.

Taking Care of Trees: From Planting to Pruning to Harvest

 

 

  

                     Class Completed.

Hamlet: Under the Hood

  

  

                     Class Completed.

   with the Downeast Salmon Federation        March 13th

  

               Class is Underway.  No class 3/27.

   with Dr. Mark Brown         April 11th

   with Meri Fern          April 22nd 

   with Amanda Strand          April 22nd

   with John McMurray & Karen Mabus         May 6th

   with

Dr. Eric Jones & Garret Lee     May 17th

 
 
A Learning Experience for those age 50 and over and their spouse or partner of any age.
NO TESTS!    NO GRADES! 
SSC is a member run, all volunteer organization, deeply committed to providing intellectual stimulation, practical knowledge, fun and social interaction for those 50 and over in our community.