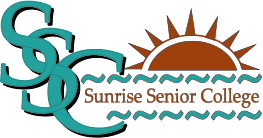 Our Cancellation & Refund Policy 
Registered for a course you want to cancel?  Contact us.  Either at sunriseseniorcollege@maine.edu or 207 255-1384.  When you contact us, please let us know if you would like a refund which will happen under the following guidelines:
There will be no refunds for $10 courses or membership dues.
If you want to cancel a course, you must contact us 5 days prior to the first class meeting.  You will get a full refund.  
If you cancel a course after the first class has occurred, you do not get a refund for that course. 
If we cancel a class, you get a full refund either via credit card or check. 
The course coupons we previously issued to instructors and hosts are only good until December 31, 2020.  They are not good for the spring semester of 2021.
Due to our increased costs with electronic registration and refunds, we will accept any refund as a donation if the student so chooses. Thank you.