Parents / Prospective Students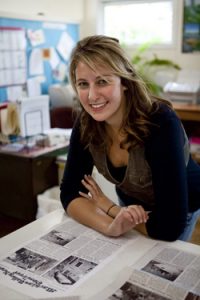 When you begin your UMM experience, you will quickly learn that the mutual goal of faculty and career development is student success. By working together, we will ensure thatyourtransition from student to professional is as seamless as possible.
Think of the path you'll take to your professional career as a camping trip. Our faculty will do an outstanding job of "filling your backpack" with the knowledge and practical skills needed to thrive once you reach your destination. At career services, we'll provide you with the map and compass, and serve as your guide while you conduct your career exploration.
In the meantime, as you sift through the wide range of career possibilities, feel free to explore our Web site, as well as the links below:
If you have other questions, please contact me by phone at 207-255-1228 or by email at jscribner@maine.edu.
Not sure what you can do with your major of interest?
Not sure what you can do with your major of interest? The U.S. Department of Labor, Bureau of Labor Statistics and O*NET Online, the Occupational Information Network, offer a wealth of information for hundreds of different types of jobs.
You can search for training and education needed, earnings, expected job prospects, working conditions, related job fields, and much more.
Other resources for exploring careers include:
What do Employers Look for in College Graduates?
Employers are looking for people who can do the job…who have the necessary technical skills required for the position for which they are being considered.
After that they want hands-on experience, good communication skills, the ability to work as part of a team, leadership skills, a strong work ethic, interpersonal skills, and the motivation to get the job done.
The sooner college students recognize what employers are looking for, the sooner they will be able to develop their skills and experiences through courses, special programs, campus activities, community service, internships, travel abroad, etc.
Experience Can Be The Key To Your Success

Our Cooperative Education program helps students gain valuable skills and experience!
CollegeGrad.com, the #1 Entry Level Job Site, announces the Top 500 Entry Level Employers for 2009. Search top entry-level employers.