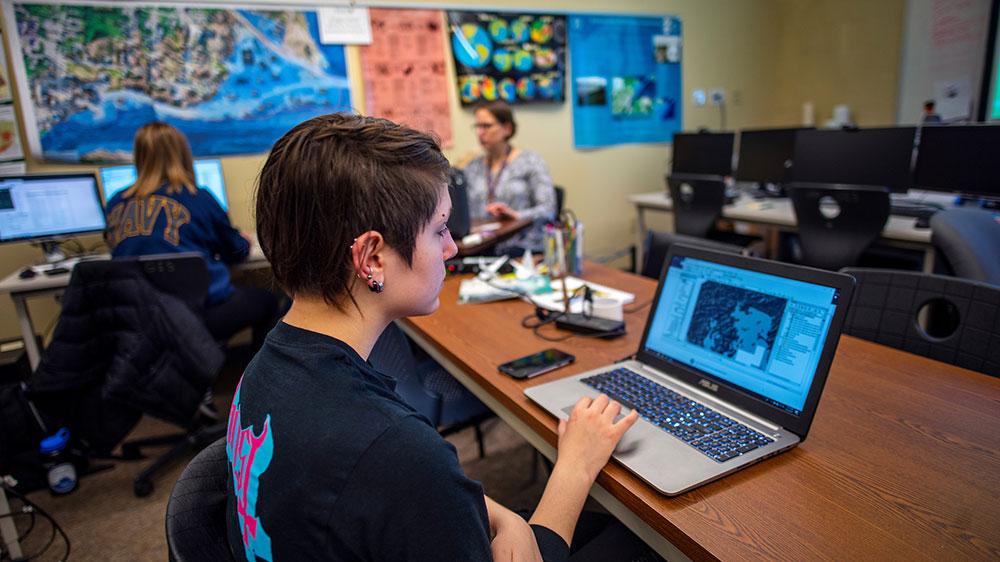 Fall 2019–Spring 2020 Tuition
Maine Resident        $239/credit hour
Non-Resident           $475/credit hour
NEBHE and Canadian Resident        $382/credit hour*
*For more information about NEBHE tuition rates, available to New England residents enrolled in select UMM program, visit the NEBHE page. NEBHE-eligible UMM online programs include Psychology and Community Studies for Rhode Island residents and Business and Entrepreneurial Studies (two-year associate program only) for Rhode Island residents.
Fees
Online courses are not assessed any on-campus fees. Fees include:
Unified fee      $16.90/credit hour
Distance learning fee     $6/credit hour
Online course fee     $25/credit hour
We can help you pay for college.
Visit the
Office of Financial Aid
site to learn about financial assistance options, including merit- and need-based scholarships, grants and loans.