Projects at the Marine Science Field Station
---
Muddy Shores
If you like mud, clams, oysters, worms, crabs, and endless opportunities to learn about soft-bottom ecology, then you have come to the right place! Students work alongside University of Maine at Machias faculty to design, set up, and carry out their experiments in the field or laboratory to test hypotheses about how factors such predators, tidal height, and stocking density affect growth, survival, fecundity, and morphology of these and other intertidal organisms.
Students participate in these activities in their classes, through independent study, or by enrolling in a three-semester Senior Thesis course.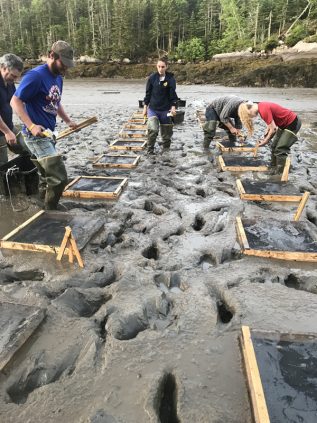 ---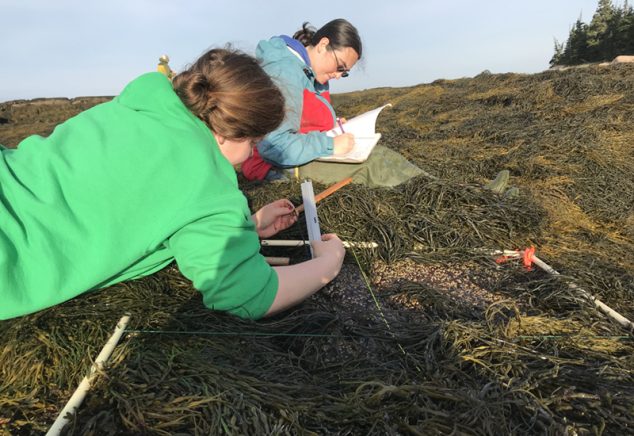 The rocky intertidal encircles the Marine Science Field Station where students learn about rockweeds, kelp, and other macroalgae that grow naturally on rocks and other hard surfaces. Projects examine distribution, abundance, and productivity of the most ubiquitous species, the brown fucoid, Ascophyllum nodosum. In addition, it is possible to raise macroalgae in the hatchery, and then conduct field experiments with the juveniles to examine growth and survival in plots that deter or allow herbivorous grazers such as periwinkle snails. Other projects examine seasonal growth along the tidal gradient.
You may wish to focus on other rocky shore organisms such as blue mussels, dog whelks, barnacles, limpets, nudibranchs, and four crab species. The rocky shore is exposed twice daily, and access is unlimited.
---
Shellfish Hatchery
The shellfish hatchery at the Marine Science Field Station is a place where students can gain valuable experience participating in the culture of phytoplankton (microalgae), bivalves,
lobsters, crabs, and shrimp. Thirteen species of microalgae and nine species of bivalves (soft-shell clams, quahogs, Eastern and European oysters, Atlantic and Arctic surfclams, razor clams, blue mussels, and sea scallops) are routinely cultured for a variety of research and stock enhancement projects. You can learn culture techniques to spawn adults, rear larvae, and grow juveniles used for seeding aquaculture leases, intertidal flats, or for habitat restoration.
Students have access to the juvenile shellfish for field and laboratory experiments to help them learn about ecology, physiology, genetics, microbiology, immunology, and carbonate chemistry.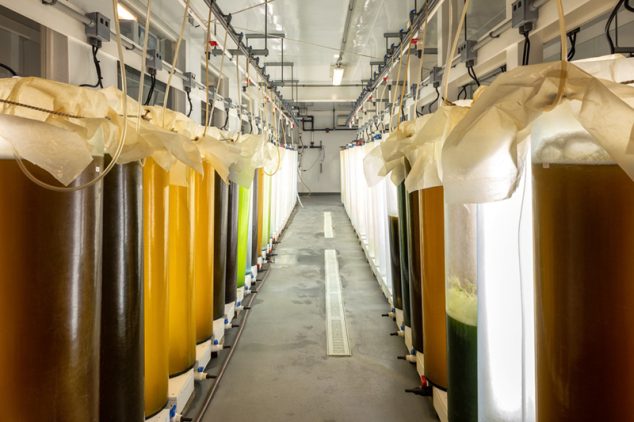 ---