SI for Faculty
---
More About SI
More Information about SI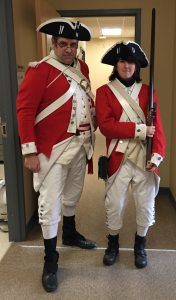 In the regularly scheduled, 50-minute, informal review sessions, students are guided to work collaboratively using specific strategies, games, and techniques for mastering difficult course material.  They can often apply these skills in other courses.  The targeted courses are typically ones recognized as "historically difficult," where we see a high rate of D's, F's or withdrawals.  The SI Leaders receive training before and throughout the semester, re-attend all lectures and labs, and meet weekly with the course instructor to plan how best to help students focus their study time.  Note that SI sessions are not places for students to work on their homework, and SI Leaders are not involved in any grading.  SI sessions are places where students learn how to become more independent and self-directed in their learning, through the guidance of a neutral and helpful peer.
---
SI Leaders vs. Other Peer Educators
SI Leaders, Embedded Tutors, Student Tutors, and undergraduate TAs: What's the Difference?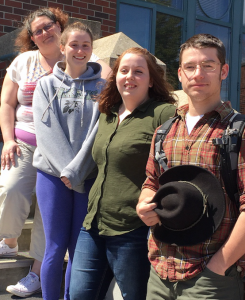 SI Leaders potentially support most courses at UMM.  They complete a two-day training just before each semester, re-attend all lectures and any labs, and they attend a regular team meeting where they receive additional support and training.  They also plan and facilitate weekly group study sessions for students enrolled in the class, with an agenda of study activities.  They do not help students with homework or help faculty with grading.
Embedded Tutors at UMM receive the same training and ongoing support as SI Leaders, and they meet the same qualifications and expectations, but their responsibilities are different in a couple of ways.  Typically they only support lower level math courses, such as MAT 113 and 122.  They do not plan and facilitate weekly group study sessions.  They are available a few hours per week to offer more traditional tutoring, letting the student guide how the time is used, and helping students with homework.  Embedded Tutors offer drop-in sessions or appointments.  At drop-ins, they may work with more than one student at a time, 3 to 5 at most.  Like SI Leaders, they do not help with grading. 
Student Tutors are supervised under the auspices of the Study Center.  For more information, see the Study Center webpage, or contact Bonnie Fortini for more information (bonnie.fortini@maine.edu).
Undergraduate Teaching Assistants (TA's) help faculty members by supporting the learning objectives in their classes. According to the faculty-approved TA Policies_2018, this may include any of the following: Study Center hours, correcting or grading of standardized exams or homework, facilitating discussion (including discussion boards for online/hybrid classes), providing students with suggested edits of papers (not grading essays/papers), explaining rubrics to students, conferences with faculty member on student performance, and conducting study sessions. Assigned in situations where there is a high volume of student work with quick turn around to support best practice.
---
Expectations of SI Faculty
What are "SI Faculty" Expected to Do?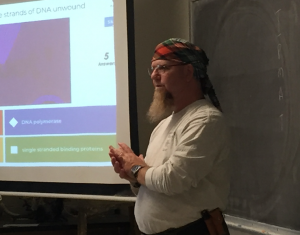 Faculty who work with SI Leaders (or Embedded Tutors) are expected to support the general goals and purpose of the SI/Peer Educator Program.  They meet once a week with their Peer Educator to talk about how things are going. They are not necessarily expected to make any changes to their course, but they sometimes feel that a slight tweak here or there helps improves things and they sometimes incorporate valuable input they receive from the Peer Educator (usually based on feedback from the students).  Student attendance at sessions is anonymous so faculty should not observe or attend.  Attendance by students at SI sessions is also voluntary, but if faculty wish to try a mandatory session here or there, consult with the SI Coordinator on how best to do that.
---
Resources for Faculty
Resources for Faculty
Take a look at these concise handouts to learn more about the fundamentals underlying SI and for tips on how to collaborate with peer educators.
If you have any questions, please email the SI Coordinator at medea.steinman@maine.edu.
Back to SI Program page