Job Opportunities
Benefits of Being an SI Leader or an Embedded Tutor: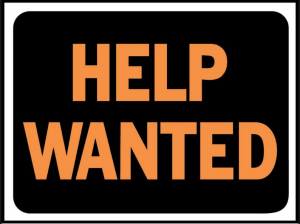 Get paid for your efforts! ($12/hr in 2020, about $1600 in a semester)
Build leadership skills
Gain group facilitation and time management skills
Deepen your own content understanding
Improve your own study skills for other courses
Gain valuable, semi-professional, resume-worthy job experience
Build closer relationships with faculty and staff (HINT: cultivate job references)
Experience the satisfaction of helping your peers learn and succeed and revel in the appreciation they will shower on you!
Want to Be an SI Leader or Embedded Tutor?
Applicants are hired on a semester basis and start the job the weekend before classes begin.  Recruitment begins around the middle of each semester.
Here is the link to the Spring 2020 Online Application.  [NOTE: If you're trying this after the semester ends and the link doesn't work it's because that application has been closed.  Look for the updated link on this webpage around mid to late March for fall hiring, and mid to late October for spring hiring.]  Read all information in the application and then fill it out.  The application lists the courses for which positions are available.  If you meet eligibility requirements, you will be contacted by the SI Coordinator to schedule an interview.  For the 30-minute interview, you will need to bring your course schedule for the following semester and contact information for two references.  Hiring is finalized by the end of final exams week.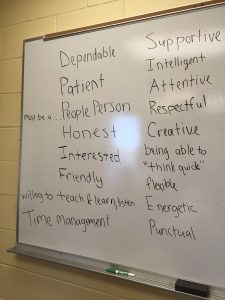 IMPORTANT THINGS TO NOTE
MINIMUM QUALIFICATIONS: Earned at least a B- in the course you want to support; currently hold at least a C+ (2.3) GPA.  Federal Work Study funding is accepted but not necessary.
RESPONSIBILITIES INCLUDE: Peer Educators work 8-12 hours per week (10 hours/week on average).  SI Leaders are expected to facilitate at least one 50-minute session per week, and occasional extra sessions before exams. Embedded Tutors must be offer at least three hours per week for tutoring.  Responsibilities for both positions include: (1) completing relevant readings ahead of time and then participating in a one-day (15-hour) training before the start of the semester; (2) attending all lectures and labs for the course you are supporting; (3) offering regular time slots for your students each week (varies with type of position, see below); (4) attending a weekly Peer Educators team meeting, and participating in discussions about readings and other activities; (5) a brief weekly meeting with the SI coordinator; and (6) a short weekly meeting with the course instructor.
PAY RATE:  The starting wage in 2020 for this position will be $12 per hour, which is the minimum wage for the State of Maine.  You are paid for all time spent on any SI-related duties.
DON'T DELAY!  If you're at all interested, submit your application IMMEDIATELY to have your name considered for an interview. If selected for an interview, you'll receive an email about scheduling a 30-minute meeting. If you're offered a position, respond right away with your decision. Positions remain open until applicants confirm that they accept the job offer.
Thanks for your interest in being a Peer Educator! It's a terrific work experience that will look great on your resume and impress any prospective employer!
If you have any questions, feel free to get in touch with the SI Coordinator:
Medea Steinman, medea.steinman@maine.edu, 227B Torrey Hall, 255-1333
Other Job Opportunities
If you are majoring in a science-related field see the Careers in Science and Technology job board.  This site provides information ranging from summer internship openings to long-term career positions post-graduation.
Please let me know of any similar job-boards for non-science fields (medea.steinman@maine.edu).